Trek Team Nepal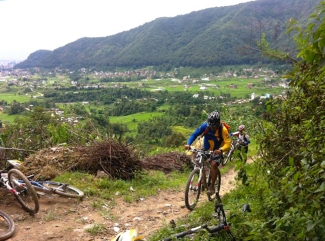 Buddha Lama
A very respected and experienced indivisual in the local Mountain Biking community, Buddha has been deeply involved in the sport for the past 14 years. He has played a key role in publicizing and expanding the sport of Mountain Biking locally. He is a very fun and engaging member of the Trek Nepal Team, who is able to guide new prospective riders. He is very passionate about photography and usually focuses on the the photography of various sports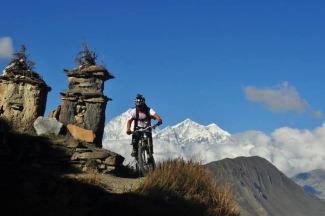 Prayash Tamang
Prayash first started Mountain Biking in 1995. Since then, he has become the Cross Country Champion and also a National Coach in Nepal's Cycling Association. He is very proficient in the sport and has massive knowledge in all aspects of it. He excels in overall knowledge and has very good technical skills in Mountian Biking. He is a very respected figure in the local Mountain Biking Community. He is one of the most proficient riders in the Trek Nepal Team.
Tashi Dorje Gurung
Originating from the High and Rocky slopes of Manang, Tashi has grown to love the sport. He first started Mountian Biking in 2006. Since then, he has gained much experience in the sport. His experience has helped him develop and practice his skills and talents to become a very successful rider. He is also a very good and patient instructor and guide.
Nilesh Manandhar
Nilesh is a very well versed and adept rider in the local scene who has been gaining favour these past recent times. He is very knowledgeable about various tracks and trials around. He is a very valuable member of the Trek Nepal Team with the enthusiasm and drive to make sure everyone can come to enjoy the sport of Mountain Biking.
Rakesh Manandhar
Rakesh is a professional rider who is one of the most skilled members within the Trek Nepal Team. He is extremely passionate about Mountain Biking and has been in the sport for some years. He is a very adventurous person who enjoys sharing his passion with others and is very kind, helpful and friendly in nature. He is very well versed and very updated with the latest trends in Mountain Biking.
TREK STORES IN NEPAL